Returning an acecraft uniform is as easy as ordering one.
We have a 100% exchange/refund policy within 5 days of delivery.
1. Request A Return
Go to your account, select Order History and initiate an exchange.
Select the new uniforms and follow the steps.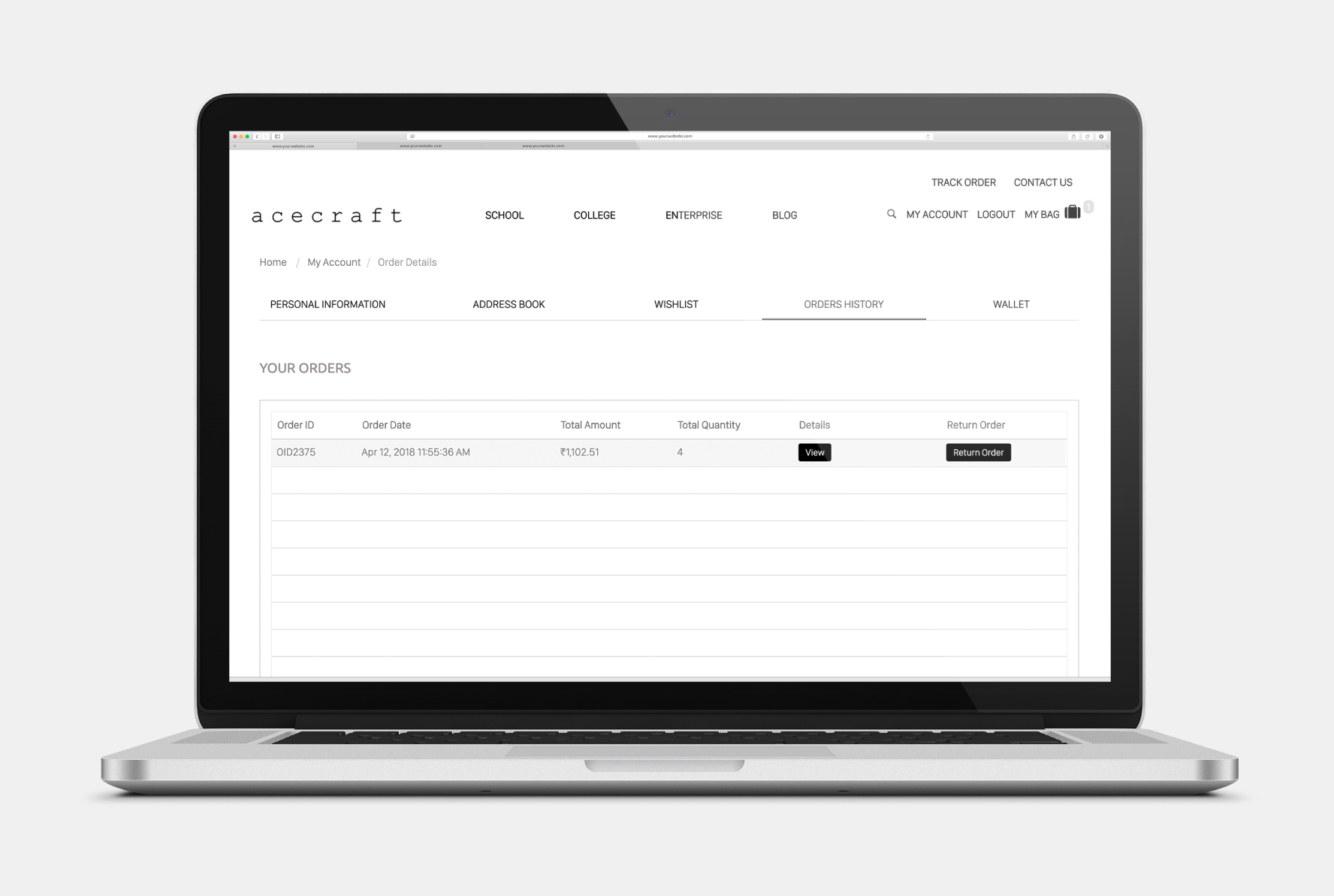 2. Prepare To Return
Get hold of the acecraft tamper proof bag.
Don't have it? Use a strong envelope instead.
Make sure the uniforms are absolutely unused and the tags are intact.